New political, diplomatic and financial measures have been outlined by European Commission officials to help cities achieve their climate action plans during a summit at the European Parliament in Brussels celebrating the 10th anniversary of the EU Covenant of Mayors.
Maroš Šefčovič, Vice President of the European Commission
 recalled how dramatically things have changed since the covenant was created in the run up to COP15 in Copenhagen, 10 years ago.
"Since then, we have made enormous progress. We now know that the global fight against climate change will not succeed without cities," he told the gathering of mayors from across Europe. "By 2020 you will, collectively, have reduced your CO2 emissions by 27 percent, increased your energy efficiency by 20 percent, and your local energy production by 90 percent."
Financial measures
Miguel Arias Cañete, European Commissioner for Climate Action and Energy, outlined that while the covenant has grown to include 10,000 municipalities he recognised that finance was still an obstacle to turn plans into action.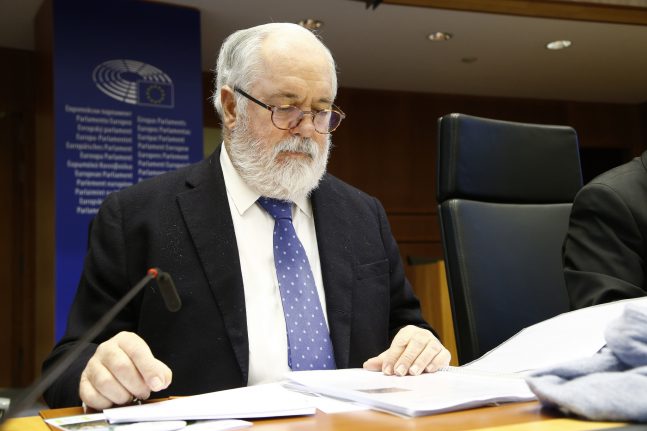 He made reference to the new one-stop-shop for cities to seek European financing and advice, URBIS, which was launched three months ago.
"We are also talking with the European Bank for Reconstruction and Development to scale up investments in energy efficiency. Later on today I will meet the president of the bank to finalise our cooperation."
The European Commission will also be creating additional "financial firepower" to help cities in energy efficiency and smart city projects.
"We welcome the recent approval of the EIB to create a Smart Financing for Smart Buildings instrument which would unlock a total of €10 billion in public and private funds for energy efficiency projects by 2020," said Šefčovič.
He stressed the importance of not only the private sector but having closer relationships with entrepreneurs and start-ups, saying that "now is the time to scout the market for new and promising technologies that can revolutionise the lives of citizens".
He noted how Asa Karlsson Björkmarker, Vice-Mayor of Växjö, Sweden, a covenant board member, will start to build a direct bridge between cities and entrepreneurs, to help them, help cities.
"Start-ups want to be successful here in Europe and not have to go to Silicon Valley," he said. "They always prefer clients over grants. They often prefer finance over funding."
Threats to existing financial measures
Karl Heinz-Lambertz, President of the European Committee of the Regions, while happy about the greater recognition cities' and region's have earned, argued that Locally and Regionally Determined Contributions–for reductions in greenhouse gas emissions–need to be established to complement the Nationally Determined Contributions and for the covenant's methodology to be simplified to be more accessible and understandable for all.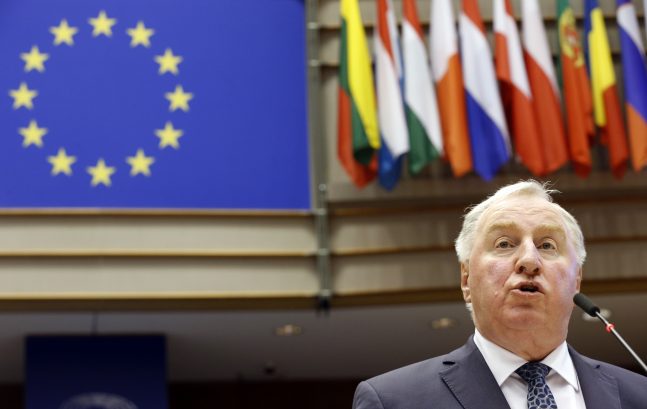 He also warned about threats to the European Cohesion Policy– that will be negotiated in upcoming 2020 European Union budget talks–that finance energy efficiency, renewable energy and sustainable public transport.
"Undermining cohesion policy would have grave repercussions in our ability to create green jobs, reduce our carbon emissions and move towards a low-carbon economy," he said.
International city envoys
Cañete announced that as cities had made such an impression in the last few years he would be selecting a few mayors from the covenant to become city envoys and join him in top meetings with national leaders during COP24 in Katowice, Poland in December.
"More details are to come in due course," he said. "But I can tell you this, the selected mayors will accompany me to COP24 and around the world supporting the work of your governments and making your voice heard globally."
Global action and assistance
Eckart Würzner, Mayor of Heidelberg, Germany, who sits on the covenant's board and is President of Energy Citieswarned that although Europe can be pleased with its progress, global partnerships were paramount if European action were to make an impact.
"Two days ago I was with my friend Mayor Park from Seoul," he explained. "If we recognise that more than 135 megacities are rising and non of them are in Europe or the US, we have to give our knowledge, not only in innovation, but in a fair exchange to those megacities that are coming up to compete on an international level about climate targets. Otherwise there won't be a success story at the end."
Šefčovič said that there are good signs for this to proceed noting other regions are looking to the European model and how they would like to build their own regional covenants in Africa, Asia and Latin America.
He said that after working hard for 10 years the European Covenant of Mayors is an example for others: "When Europe's mayors and Europe's institutions work together, change will happen on the ground."
Image: Maroš Šefčovič, Vice President of the European Commission
Source: Cities Today
This article is culled from daily press coverage from around the world. It is posted on the Urban Gateway by way of keeping all users informed about matters of interest. The opinion expressed in this article is that of the author and in no way reflects the opinion of UN-Habitat.